How Much Does it Cost to Renovate Your Kitchen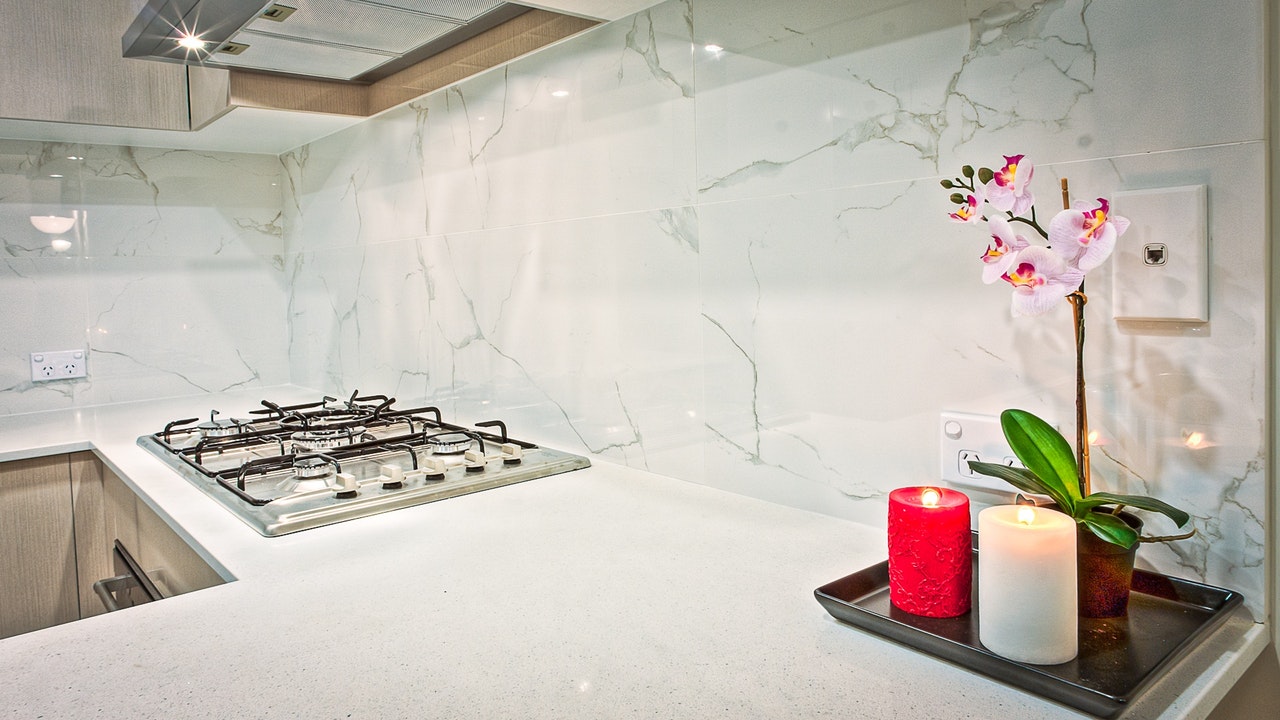 The first question that many people consider when they are thinking of renovating their kitchen is the cost. Renovating your kitchen can completely transform the look and feel of your home. The kitchen is the central hub of any home, and it makes sense that having an out of date or drab kitchen can bring the feel of the house down. Additionally, a remodeled kitchen can be a genuine asset to your home if you are looking to sell it. Sometimes, home-buyers will judge the kitchen harshly. Having the right kitchen can definitely make your home more appealing to buyers and often the costs of remodelling your kitchen are outweighed by the increase in value.
Kitchen renovations come in different options that can affect the cost. Depending on the state of your current kitchen, your personal preferences and the size of your home, the costs can vary.
Doing your Renovation on a Budget
On the cheaper end of the scale is a basic kitchen face-lift. A kitchen face-lift involves keeping the main body of the cabinetry while replacing doors and bench tops. This can be an excellent option if you're on a budget and your kitchen is out of date but is in a generally good condition.
Customized Kitchen Remodel
On the other end of the scale a full remodel involves removing all the infrastructure of the kitchen and replacing with a new custom design. The design, manufacture and installation of the new infrastructure is a significant contributing factor to this cost. Yet there are other significant costs. A full remodel may require installation or movement of existing plumbing and electrical infrastructure. This will require licensed trades people to undertake this work. Furthermore, a new design will result in the replacement of all fixtures and appliances.
Cost of Design and Installation
The choices you make can also affect the cost of your renovation. Generally custom cabinetry is going to be your most expensive options. Hollywood Kitchens can create a customized styled kitchen in their facility then deliver it to your house. This keeps costs down by minimizing the amount of tradespeople needed to build your cabinetry. When you're doing a full renovation, you will need to hire the following tradespeople:
A Kitchen Builder to manage all the project.
A Kitchen designer to create a design that suits your space.
A Plumber to install taps, sink and other plumbing infrastructure.
Tiler for your splash back.
Cabinetmaker for any custom cabinet work such as benchtops, cupboards and doors
Electrician to install any new power points and wire up appliances.
Balancing the Designer Look You Want with Budget You Have
Of course what fixtures you chose impacts the cost as well. For example, granite benchtops are significantly more expensive than laminate. Similarly, what cupboard materials you choose can significantly range in cost.
To help understand all the costs of renovating a midsize kitchen we've outlined many of the materials & tradesmen required below.
Infrastructure
Cabinetry
Benchtops
Flooring
Splash back
Lighting
Painting
Appliances
Oven
Dishwasher
Cooktop
Rangehood
Fridge
Labour
Builder
Electrician
Plumber
Flooring or Tiler
There isn't really a "Standard" or "Average" kitchen any more, we need to understand what is average to one person is vastly different to another.
Plus when we talk about costs associated with tradesmen such as plumbers and electrician, this is again another area where nothing is really standard. The prices can fluctuate with changes in the position and layout of the kitchen or adding in many extras, such as USB dual power points.
At Hollywood Kitchens we like to have potential clients come visit us here in our showroom. It is here where we find out from them what they are looking to do and products they like. Doing this allows the creation of a custom quote which will achieve the kitchen of their dreams.
Feel free to contact the helpful staff at Hollywood Kitchens about organizing your obligation free quote on your new kitchen.
By Paul Wilson
May 7th, 2018